Master of Science in Marketing and Consumer Psychology
Alumni Sharing
---
Previous departmental surveys have shown that the graduates generally considered the programme to be highly satisfactory—they found its strategic, analytical and practical elements as comprehensive content which provided them with a distinct market advantage for career development. The programme helped them secure job offers at around one month after their graduation and propelled them to top-ranking management positions such as Assistant Vice President, Marketing Manager, Senior Country Associate and Operational Managers in many industries.

Here are some of their reflections after finishing the programme:
---
Shinnie CHAN Kar Ying

2023 MSc in Marketing and Consumer Psychology Graduate
---
As a mother of two and with my own career, I found it very challenging being a full-time master's student at Hong Kong Shue Yan University (HKSYU). However, thanks to my family and all the support from my professors and classmates, my academic life has been exceptionally enriching and fulfilling. HKSYU truly provides an environment that is conducive for learning and personal growth.

One of the notable aspects of my study life is the diverse range of knowledge offered by the university. The master degree offers a comprehensive selection of programmes across various disciplines, allowing students to pursue their academic interests and develop a well-rounded education. The faculty members are highly knowledgeable and dedicated, effectively fostering a supportive learning environment. They encourage critical thinking, intellectual curiosity and active participation, all of which have been instrumental in shaping my academic journey.

In addition to classroom learning, HKSYU offers numerous opportunities for extracurricular activities and student engagement. The university hosts various seminars, workshops and conferences, where they invite renowned scholars and professionals to share their expertise. These events have broadened my horizons and deepened my understanding of different subjects beyond the confines of textbooks.

HKSYU also places great emphasis on fostering a strong sense of community among its students. The small class sizes and close-knit campus environment create a conducive atmosphere for interaction and collaboration.

Overall, my study life at HKSYU has been a transformative experience. It has truly been a challenging and fruitful year for me. Again, I want to extend my appreciation to the university, the professors and all my classmates and family for their support. This year of vibrant campus life has provided me with a solid foundation for personal and professional growth. I am truly grateful for the knowledge, skills and experiences I have gained, which will undoubtedly shape my future endeavours.
ZHOU Yiqian

2023 MSc in Marketing and Consumer Psychology Graduate
---
I was a media student during my undergraduate years in mainland China, where I developed a strong interest in marketing and considered how to combine media and marketing. This is why I chose to attend Hong Kong Shue Yan University (HKSYU) to dedicated myself to study and pursue a master's degree. In HKSYU, I not only obtain theoretical knowledge of marketing and phycology, but I also gain profound understanding of how to apply such knowledge in real life. In the future, I will become a marketing professional, and I am confident that I can excel in this field. Moreover, my stay in the university has enabled me to progress in my English proficiency, teamwork and logical skills, as each course provides us chances to present our own ideas and thoughts through group activities or even independently, allowing me to develop friendships with my classmates. With this close network, after graduation, I am certain that we will help one another in our life and careers in Hong Kong. I have learned enormously in this year, and I am very fulfilled. I am very grateful to my teachers and tutors, who are very serious in teaching and care about every student. In addition, I really like the small class system of the programme in KHSYU because the teachers can have close communication and assist everyone. This is truly a wonderful place to acquire knowledge and improve yourself. Welcome to my alma mater!
DING Ping

2023 MSc in Marketing and Consumer Psychology Graduate
---
Studying at HKSYU is a life-changing experience. It is definitely beyond my expectations. Before coming to HKSYU, I worked for years in business and had a cosy life in Beijing, China. However, I did not intend to settle down in this comfortable zone; I longed to explore new possibilities in life.

I ended up at HKSYU by accident. I was eager to leave mainland China last year but got delayed in submitting my applications; thus, I decided to accept the first offer from any university, which happened to be HKSYU. Thankfully, the administration department, particularly Tracy, was very efficient.

Initially, I did not expect much from HKSYU because I considered myself already knowledgeable about theories in real business. After all, I graduated from the top university in mainland China and had already studied overseas in the past. However, HKSYU exceeds my imagination.

The professors are insightful and responsible, such as professors Monica and Mark. The classes are inspiring. By engaging in the research projects, I was able to recall and hackle my past business. My master's paper supervisor Professor Lubanski once said: People form opinions based on their assumptions instead of facts. It is why business is closely associated with psychology. Business is about changing people's psychology and behaviour. I have been pondering his words ever since. What is the latent psychology of my business counterpart? I find myself becoming more rational than I was in the past.

At HKSYU, I listened to speeches like Social Media Engine and joined the English literature reading club. They are cutting-edge and broaden my horizon.

I plan to move forward to pursue a new business, and I am dedicated to reinventing myself. Life should be an endless legend. My study at HKSYU has become a most cherished experience and a part of the pursuit of that legend.
Michael LIANG Yuqi

2023 MSc in Marketing and Consumer Psychology Graduate
---
I chose to pursue the MSc in Marketing and Consumer Psychology because, from the very beginning, I have always believed that it would be brilliant and fascinating to study both marketing and psychology in one programme. Fortunately, my decision turned out to be right. The professors and lecturers are experts in the field; they teach classical and practical marketing and psychology theories and provide us opportunities to analyse actual brands by applying the learned theories. This approach could help us cultivate a deeper understanding of marketing and psychology knowledge. Moreover, it was highly beneficial to engage in group assignments, as it was both fun and rewarding to cooperate with my group mates. In each challenging group assignment, we had extensive discussions, did our best to deliver our PowerPoint presentation in an interesting yet information way as well finish the assignment paper on time. We were likewise very glad to receive feedback from our professors and lecturers, since their feedback was extremely useful in pointing out what we have missed and what we could do to improve better. In this year, I have really learned a lot, and I am looking forward to applying what I have learned to my future career. I sincerely hope that everyone could achieve great success!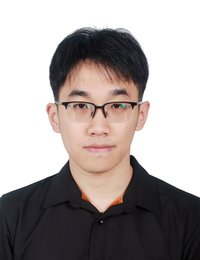 LUO Fansong

2022 MSc in Marketing and Consumer Psychology Graduate
---
Before this program, I was an undergraduate who had just graduated from the Department of Economics and Finance of Hong Kong Shue Yan University. In fact, I faced many choices at that time. I chose this program because I had developed a strong interest in psychology in my senior year. This program is the only major in Hong Kong that combines psychology with the market. Out of the love of psychology, I gladly started this one-year experience. Now, my one-year journey is ending. Looking back on this year, I have learned a lot. We have also learned many lessons this year. Some courses are more applied to work, while others are more theoretical. We have gained considerable knowledge from these lessons. Most importantly, I have learned the proper method of thinking and solving problems. This program combines working and academic knowledge, making me better understand what I want and further clarifying my future direction.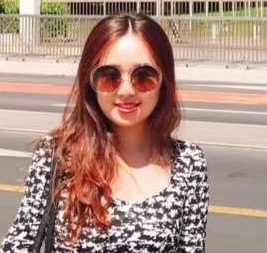 Jenny WU

2022 MSc in Marketing and Consumer Psychology Graduate
---
The professors in this course are experts in the field and are passionate and generous to share their knowledge, real life experience, and genuine insight into marketing with us. I will miss them. Living in the university accommodations also turned out to be a very happy experience. I stayed away from the hustle and bustle of the city and enjoyed a peaceful place that many of my colleagues envied. At the same time, I could run and breathe the fresh air from time to time, completely forgetting the inconveniences of the pandemic. I also learned to cook all kinds of delicious dishes in the dormitory. Shue Yan's campus life has made me feel the beauty of life again. Sometimes apart from work, there are still many aspects we can learn and improve ourselves when we calm down and relax. Thanks to Shue Yan and this programme, I have gained many things. This is a great place to acquire knowledge, improve yourself, and realize your potential.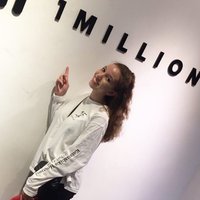 Isabelle Jinadu

2022 MSc in Marketing and Consumer Psychology Graduate
---
Before coming to Shue Yan University, I had completed internships in Marketing, but had never studied the discipline in an academic setting. I found my classes extremely interesting and was sure that the skills learnt would be extremely useful for my future career. A few months in to my studies at Shue Yan, I had enjoyed studying Marketing so much that I was certain that this was the right field for me. I began applying for graduate schemes in the field of Marketing, and found that employers were extremely interested in my international perspective on Marketing, being an international student in Hong Kong. After the new year, I was offered a graduate scheme contract with a major British company, and I believe that had I not studied this course at Shue Yan, I would not have been able to secure such an opportunity.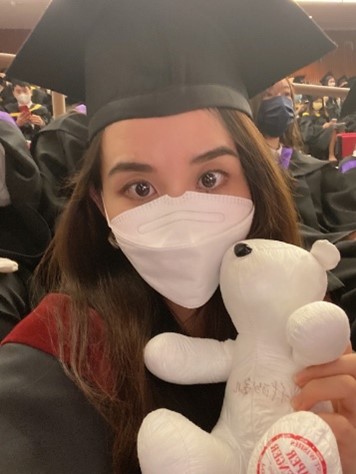 Teresa HUANG
2021 MSc in Marketing and Consumer Psychology Graduate
---
The MScMCP programme at Shue Yan University made me felt that I was being taught professionalism and preciseness through its attractive course design. The pandemic made learning both special and rewarding, and the learning effectiveness was high despite classes being held online. This is surely due to the University's responsible teachers and its excellent curriculum design.

Now, as I navigate through the initial stages of owning a self-made brand, I believe that the practical knowledge imparted by the programme will help me go further. I can attest that this programme can also enhance your professionalism and competitiveness and will greatly benefit the development of your future career.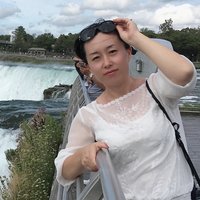 Lisa LIU Weiqiang
2021 MSc in Marketing and Consumer Psychology Graduate
---
I studied and graduated with a degree in advertising at the Communication University of China. I had worked in a large advertisement company for a few years until I got married and moved to the United States. I remained a housewife until I met my life coach and best friend, Linda. Her passion for life and self-education moves me. She gained her MBA degree at 45 years old and Ph.D. at 65 years old. She has been an advocate for charity and humanity campaigns for many years. She made me believe that I could improve myself through education and be a good role model for my son. Thus, I chose this program (MSc MCP) to gain more advanced and cutting-edge knowledge in marketing in preparation for my future career. I believe I made a wise decision in choosing this program. The courses are well-constructed with an emphasis on theoretical and practical knowledge. Some cutting-edge topics, such as digital marketing and social media, are also covered in this program. I appreciate all teachers' diligence in giving feedback on my assignments and guiding me through my thesis. I am happy that the teachers and the university are good and welcome Mainland students.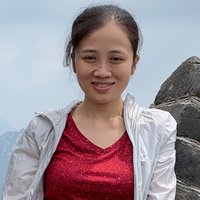 LI Keying
2020 MSc in Marketing and Consumer Psychology Graduate
---
The MSc in Marketing and Consumer Psychology has taught me the necessary knowledge and practical skills for career development in my chosen field. I now work in the Marketing department at a garden landscape company in Beijing. I am glad and confident to apply my knowledge and help our company in various promotions and campaigns.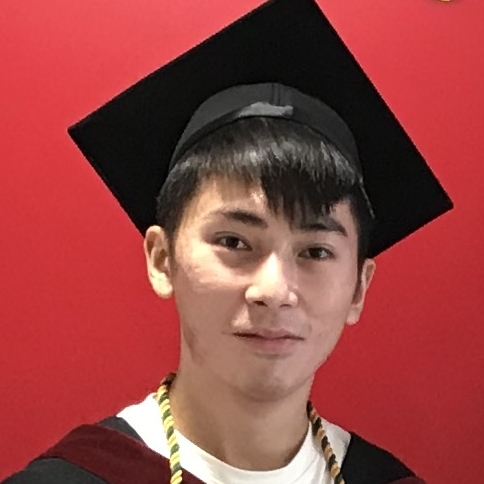 CHOI Pak Kam
2020 MSc in Marketing and Consumer Psychology Graduate
---
I obtained a Bachelor's degree in Business Administration at the Hong Kong Shue Yan University. After working for a few years, I realised that the job market has become competitive. Therefore, I decided to study the MSc in Marketing and Consumer Psychology with the hope to obtain my dream job, which I attained using the skills and knowledge I learnt from this program. At present, work in market development and management for my company, and I gained opportunities to organise various exhibitions and events. I am confident that this program can also enhance your competitiveness and help in your career development.
YANG Xin
2020 MSc in Marketing and Consumer Psychology Graduate
---
I selected the MSc in Marketing and Consumer Psychology because I found the combination of marketing and psychology subjects in this program to be brilliant and fascinating. Throughout the course, I have learnt different and useful psychology theories and how they apply to the field of marketing. Knowledge in areas such as digital marketing and strategic innovation and management proved useful in my daily work. I am pleased that my suggestions and marketing proposals have received positive responses from my superiors and colleagues.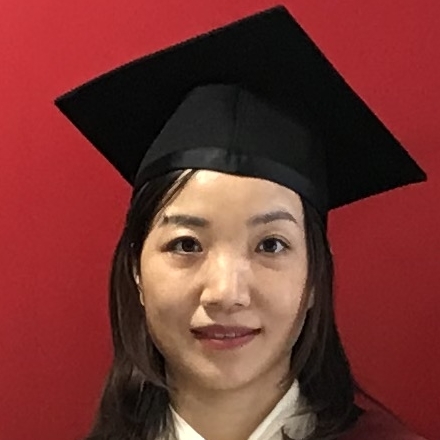 Cecilia XIONG Yemei
2020 MSc in Marketing and Consumer Psychology Graduate
---
I particularly like the following courses from this program: Digital Marketing and Internet Consumer Behaviour; Marketing Communications and Brand Management; Strategic Innovation and Marketing Management; and Marketing Analytics. These courses provided the exact knowledge and skills that I wished to acquire for my work at the Marketing department of our company. I also appreciate that all courses are scheduled during the weekends, which allowed me to have time to take care of my children and family while I was earning my MSc degree.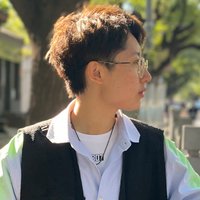 ZHANG Han
2020 MSc in Marketing and Consumer Psychology Graduate
---
I highly enjoyed the learning atmosphere and made connections with my classmates and teachers even outside the classroom. The lessons are interactive and interesting. We all enjoyed the games and class activities that the professors used to help us understand difficult theories. I am highly grateful that this program enabled me to increase my competencies and thus obtain my job at Huawei.