BBA (Hons) in Digital Marketing
Career Prospects
---
Education Pathways
Graduates may pursue further studies in different areas of business and professional tracks in major local universities (for example, University of Hong Kong, Chinese University of Hong Kong, and Hong Kong University of Science & Technology) and in prestigious overseas universities. They are eligible for admission to the Master of Science in Marketing and Consumer Psychology provided by the Department of Business Administration.

---
​​​​Career Prospects
Graduates will be able to develop their careers in fields related to digital marketing and be equipped to work in different sectors upon graduation, for example in retail, customer service, customer relationship management, content management, advertising, digital strategic planning, and digital commerce coordination. They will also be able to pursue opportunities to start their own business as digital business entrepreneurs and consultants.

---
Average Salary of Marketing Jobs in Hong Kong

According to PayScale's recent survey, the following diagram shows the average salary of marketing professionals in Hong Kong.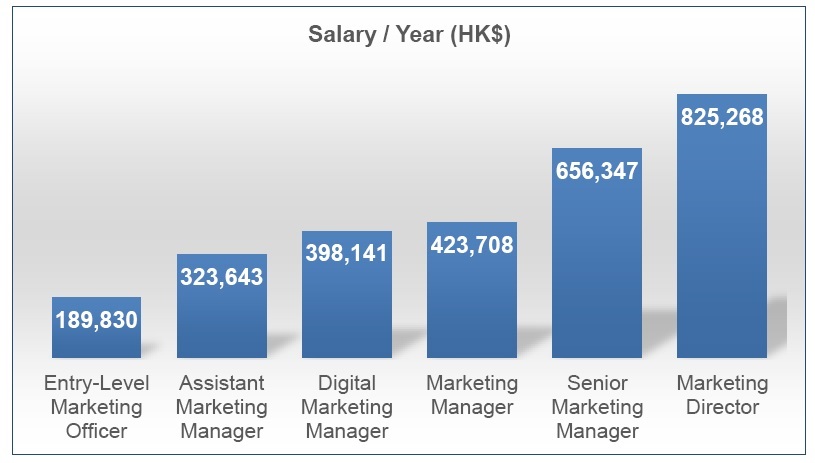 Source: https://www.payscale.com/
---